What We Did in 2022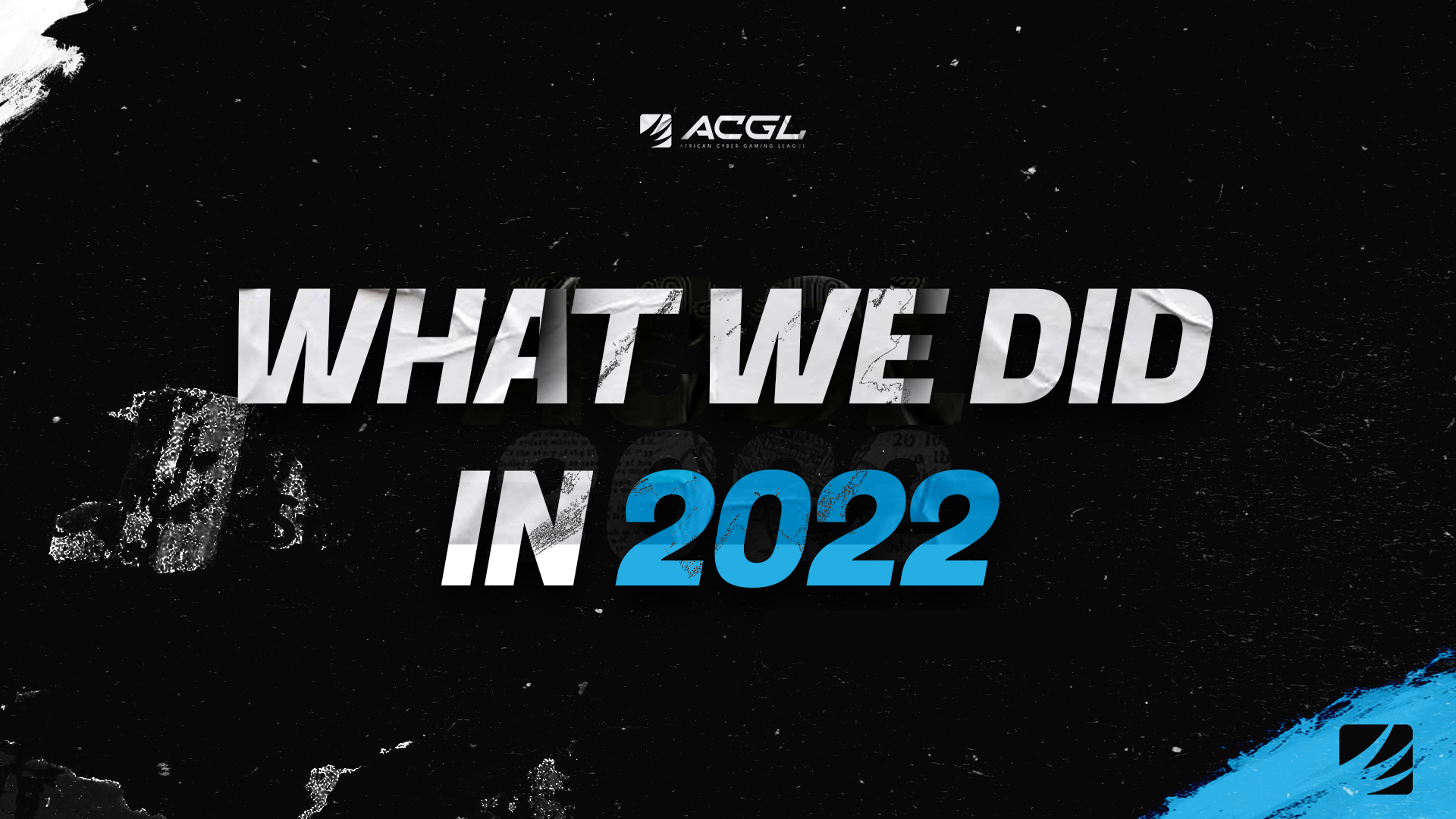 2020 and 2021 felt like another lifetime, and when 2022 got underway, no-one was sure what the year's theme would be. We had lost two years of live events, and expectations were pretty low of the full return to venues. After two years of increased online activities, we were geared to keep growing our online offering and a slow return to events. We could not have been more wrong as we look back at how 2022 became the return of the event… in a big way.
It all started slowly however. We closed off the Tinkies Takeover online with our mix of esports and engagements, and moved on to the Sapphire Edge Cup for FIFA 22 in February. The online series was sponsored by adidas and featured R20,000 in prizes. Alongside the online tournament, the ACGL crew joined the adidas team for a launch event in February which featured a number of invited FIFA players.
Both Vox Gaming and ASTRO Gaming continued their various online cash cups and series in January, February and March (and beyond), ensuring around R30,000 cash was up for grabs for competitors. ASTRO Gaming also sponsored the Valorant and Rainbow Six Siege series in March and April, offering each a R6,000 cash prize pool.
Early March also saw the much-delayed LevelFox Showdown event at Atlantic Studios in Cape Town. R40,000 cash was on the line in the finals of the Rocket League and FIFA 22 live event, which featured some of the most thrilling action featured on one of the best productions seen in South African esports.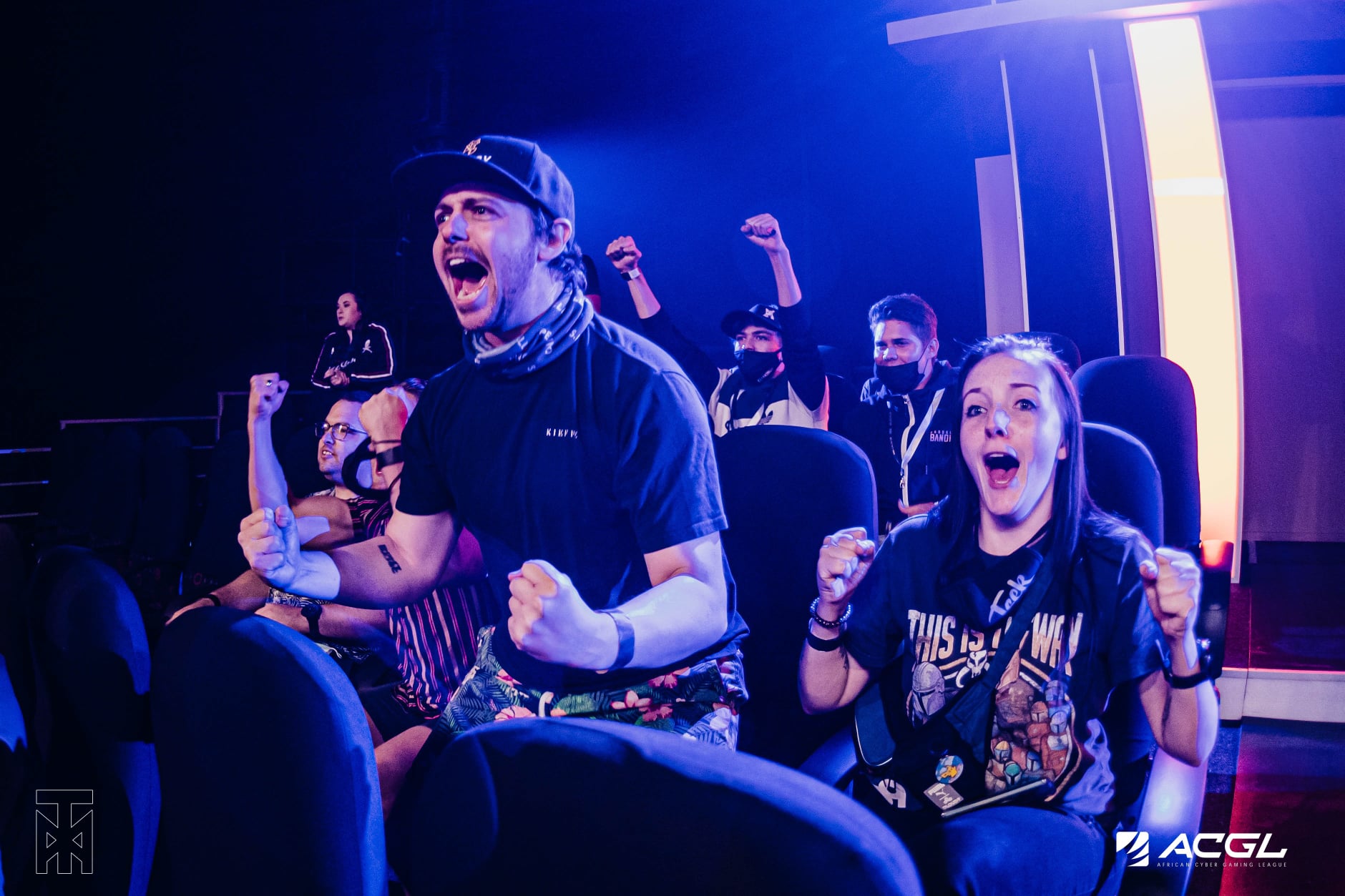 THE ONLINE MARCH
March saw the launch of our new Seasons feature which brought a new sliding scale cash prize pool system, lore, battle pass with digital rewards and other features to the site. Seasons was our offer to our registered user base that did not require a monthly paid subscription, while rewarding ongoing engagement.
Antec, Crucial, MSI and Redragon returned in March as sponsors of the now annual Mythic Royale. R150,000 cash was up for grabs for Apex Legends and Fortnite. We also introduced a new community goals system, which increased prize pools for the series based on achieved targets such as social reach, viewership and more.
April saw the announcement and start of the ABSA Gaming Festival in collaboration with rAge Expo. The online only event featured over R100,000 in prizes for Fortnite, FIFA 22 and Apex Legends. It was the first of many 2022 online events that had loadshedding controlling the narrative.
The Call of Duty Community Clash (aka #C3ZA) hosted a series sponsored by Acer Predator. R10,000 cash was guaranteed with another R5,000 offered for community goals achieved. The local Call of Duty community made short work of the goals to ensure R15,000 was on the line in May and June. Or July, thanks to loadshedding.
By the middle of the year, loadshedding was wreaking havoc with online activities in South Africa. We laid out our loadshedding guides and options to keep playing during the blackouts, and with loadshedding still not going anywhere, the information remains valid to South Africans.
ACGL Rivals returned in July and brought along a number old and new sponsors. The streamer focused event saw around 100 streamers compete in a Fall Guys extravaganza featuring R15,000 in cash and R50,000 in products.
ASTRO Gaming were the sponsors of a R15,000 FreeFire series and a R10,000 FIFA 22 series in July and August.
Predator Gaming jumped on-board for our Flashback Series in September and October. R10,000 cash was on the line as we began the wait for Modern Warfare 2 by hosting a Cold War and Modern Warfare flashback.
September is International Muscular Dystrophy Awareness Month, so we joined forces with Creators for Quade to bring the condition to the attention of gamers.
The year online drew to a close with Mythic Madness. The campaign brought the Mythic Royale sponsors a new angle, focusing on community support by allocating participants to houses. House members could earn points for their house by competing, talking or hunting. Top house at the end got R10,000 cash for a random draw.
Throughout the year, we kept updating the site and adding features, including an Ember Shop, digital vouchers, more shop options, and moving from .co.za to .gg to ensure our conversation didn't stop at the South African border. We continued to add titles and expand our mobile esports options in 2022.
We expanded on our video content and broadcasts throughout the year, with our video team pushing production levels to new highs regularly. This resulted in opportunities to assist with the live broadcasts for RLCS Sub-Saharan Africa, alongside a number of other regular broadcasts for a variety of titles.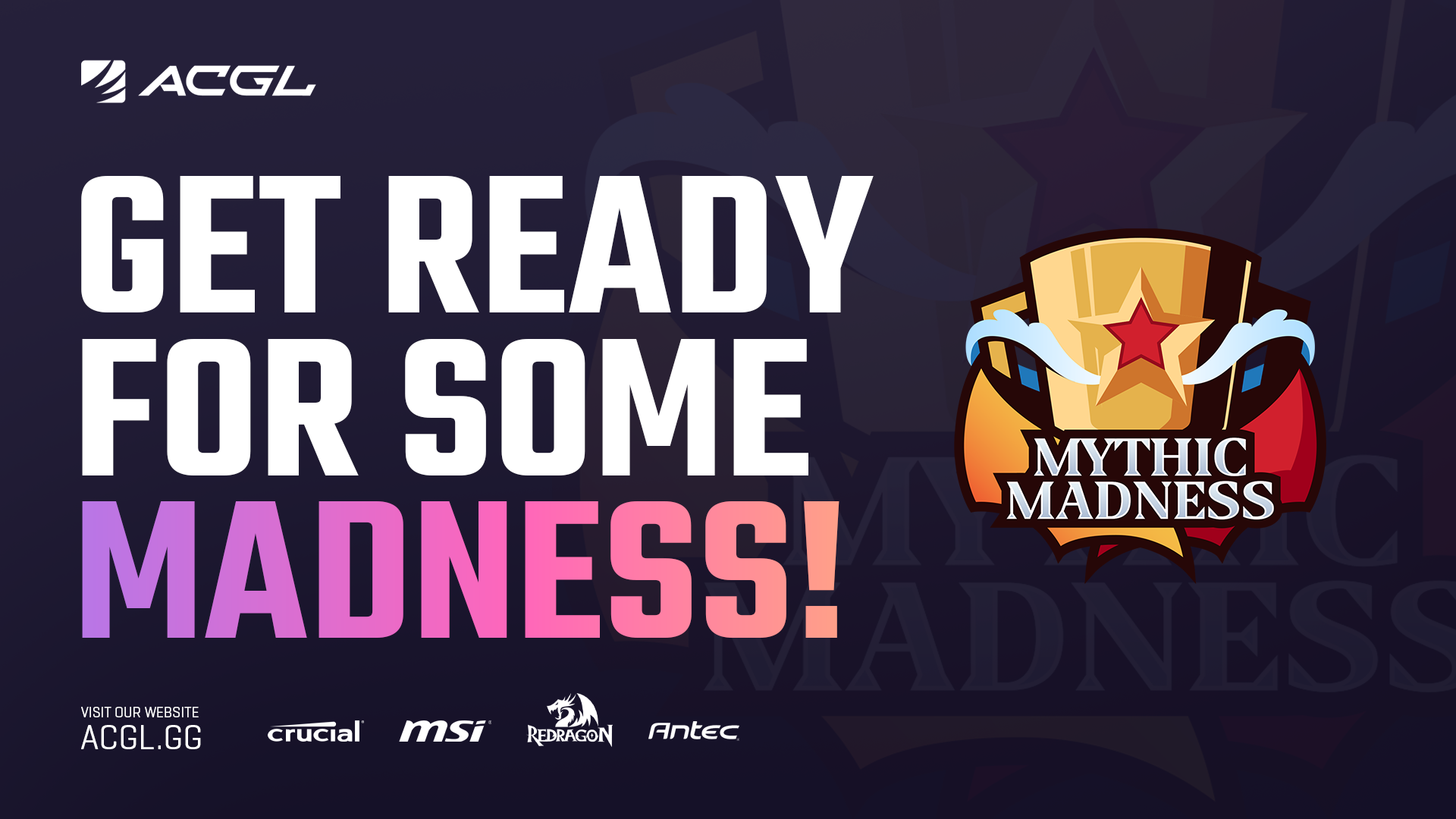 LIVE EVENTS RETURN… WITH A VENGEANCE
July marked the official reboot of live events after the COVID-years. We headed to Somerset Mall in the Western Cape for a multi-game festival. The Somerset Mall Gaming Fest was followed in October by a replica event at the Liberty Midlands Mall in KwaZulu Natal.
Call of Duty: Mobile launched South African servers in September and we became the operating partner of a number of activations and tournaments, both online and at venues, with the crew from Carry1st. We headed to Comic Con Africa, Emperor's Palace, hosted the Sub-Sahara African invitational, assisted with the African Games Week x COD:M activation, as well as a number of university and mall activations.
Malls became a regular home for the ACGL crew as we headed to Canal Walk in October to assist EcoFlow (the portable power station for the loadshedding life) with a multi-day activation. Late in the year, the crew assisted Xiaomi with their Canal Walk store launch.
The last quarter of the year, saw the team assisting Braintree Gaming at M-Fest, USSA finals, two Cape Town Zombie Walk events, the Con.ect Expo in Port Elizabeth, the Syntech end-of-year function, rAge and more.
One of the highlights of an absolutely crazy period had to be the Burger King x Modern Warfare 2 campaign. A number of online tournaments ran alongside a roadshow to three cities and the Going Dark event in Cape Town.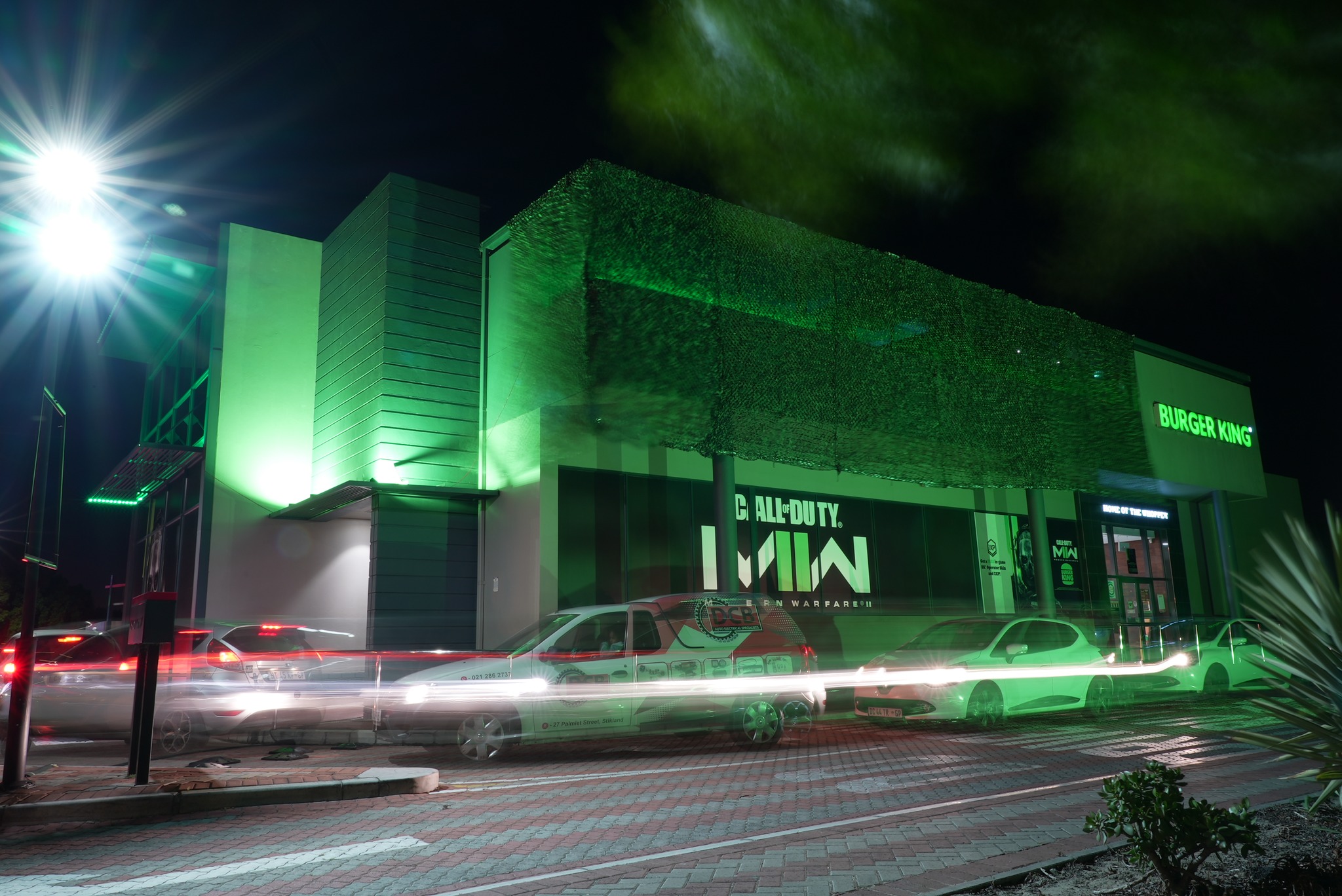 EDUCATION LIFE
The Schools and University online portals continued to grow in 2022, hosting more players, institutions and competitions than ever before. The online element eventually led to live event activities, and we joined forces with Acer and Curro Schools to develop a Curro Esports platform for their over 150 associated schools.
Curro Waterstone hosted a sports and esports day in partnership with Acer, which saw our team deploying to assist with the day's gaming and competitions.
In 2022 we assisted University of Cape Town (UCT) with a number of live events, as well as the Stellenbosch University and WeThinkCode_. We operated an event with Wynberg Girls High School that brought together a number of female streamers to discuss local esports and the challenges faced for female players and content creators.
The Student Showdown headed to Paul Roos Gymnasium in the Western Cape. The unique inter-educational event played host to schools and universities with Rocket League, CS:GO, Clash Royale and FIFA featuring, alongside a number of familiar activations for POCO and Redragon.
All university roads led to the University Sports South Africa (USSA) finals hosted at UCT in October. A variety of universities headed to Cape Town to compete in FIFA 22, Rocket League and Clash Royale finals.
As the year wound down, we announced that the 2023 schools and university component will see longer format leagues that will see more LAN opportunities and broadcasts.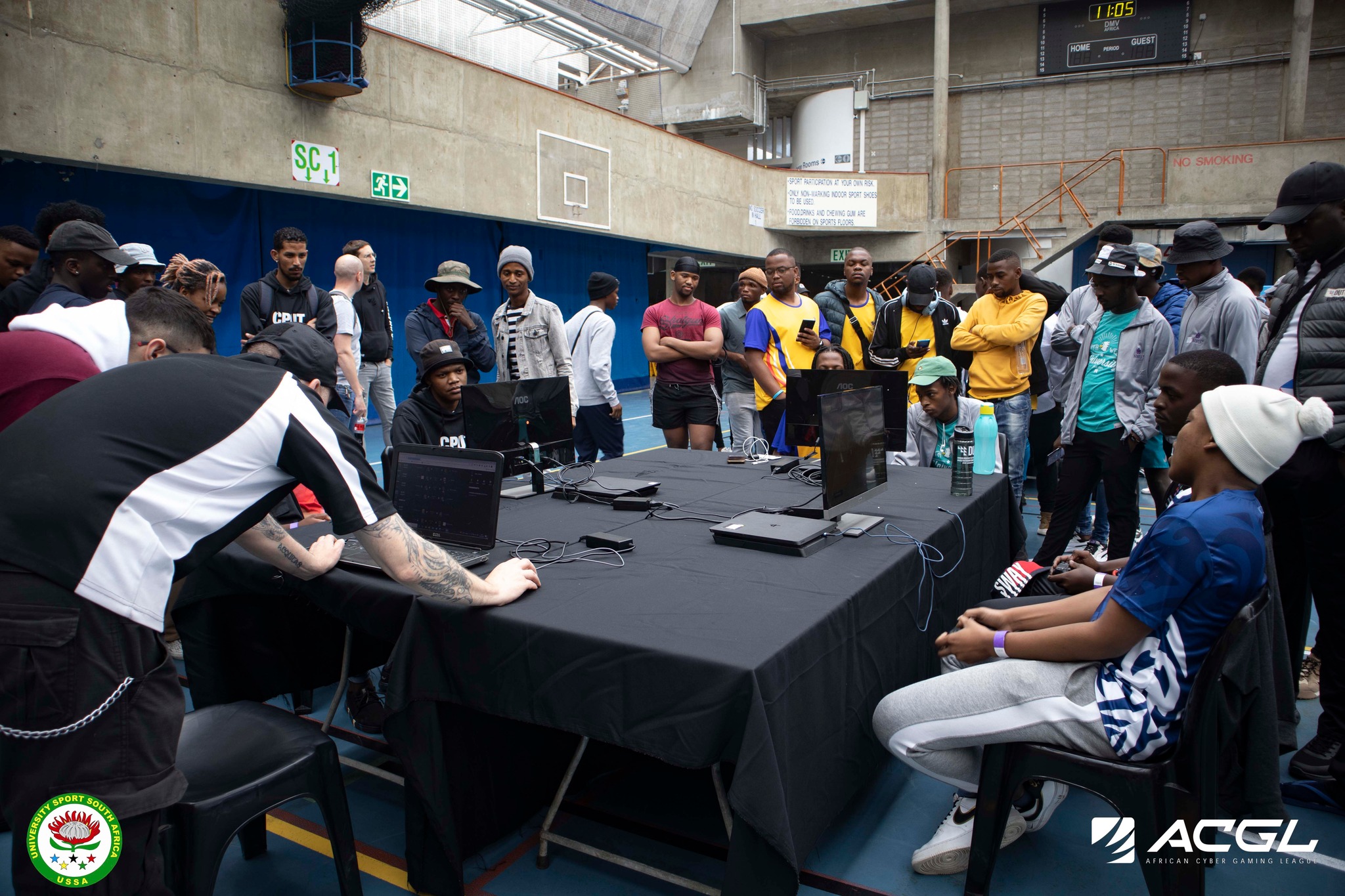 THE TOYOTA GAMING ENGINE
The Toyota Gaming Engine (TTGE) launched in 2021, with our ACGL platform being redeveloped for the needs of Toyota and their gaming and esports plans. In 2022, we continued to support and administrate the online activities, while our event team assisted with a number of live events in the year.
Together with Kasi Gamerz in Strand, Western Cape, ACGL and TTGE launched a community project to empower operators and competitors in a FIFA series. The project kicked off in September and saw eight events in Strand and two at Trenchtown, all leading to the Radisson RED Championships, where players in the system proved they have what it takes to compete against some of the top FIFA players in the Cape.
ALL THE RAGE
Whether rAge was destined to be the final event of the year or not, it certainly proved to be our busiest. The ACGL family expanded to well over 50 crew as we were active at nine stands for the event.
With Acer and Predator Gaming, we brought the Predator Ultimate Gamer to life, while the local Call of Duty community got back to LAN with the #C3ZA event featuring R40,000 cash. Our teams also hosted the now ubiquitous Redragon Keyboard Rebuild Race, a FIFA 23 Tournament powered by Gizzu, COD:M for POCO, the PCBuilder PC builder and destroyer activities, and the Xiaomi stand.
On top of all that, we had crew members on MSI and Lenovo, ensuring that we were almost… everywhere at rAge Expo 2022.
While there was plenty to do at the event itself, we also hosted an online element that ensured you could compete even if you weren't at the venue. We even brought a digital keyboard rebuild to live, along with a rAge Wordle and a sequence of trivia questions. We were having fun. If you weren't, then you need to think about your choices in life…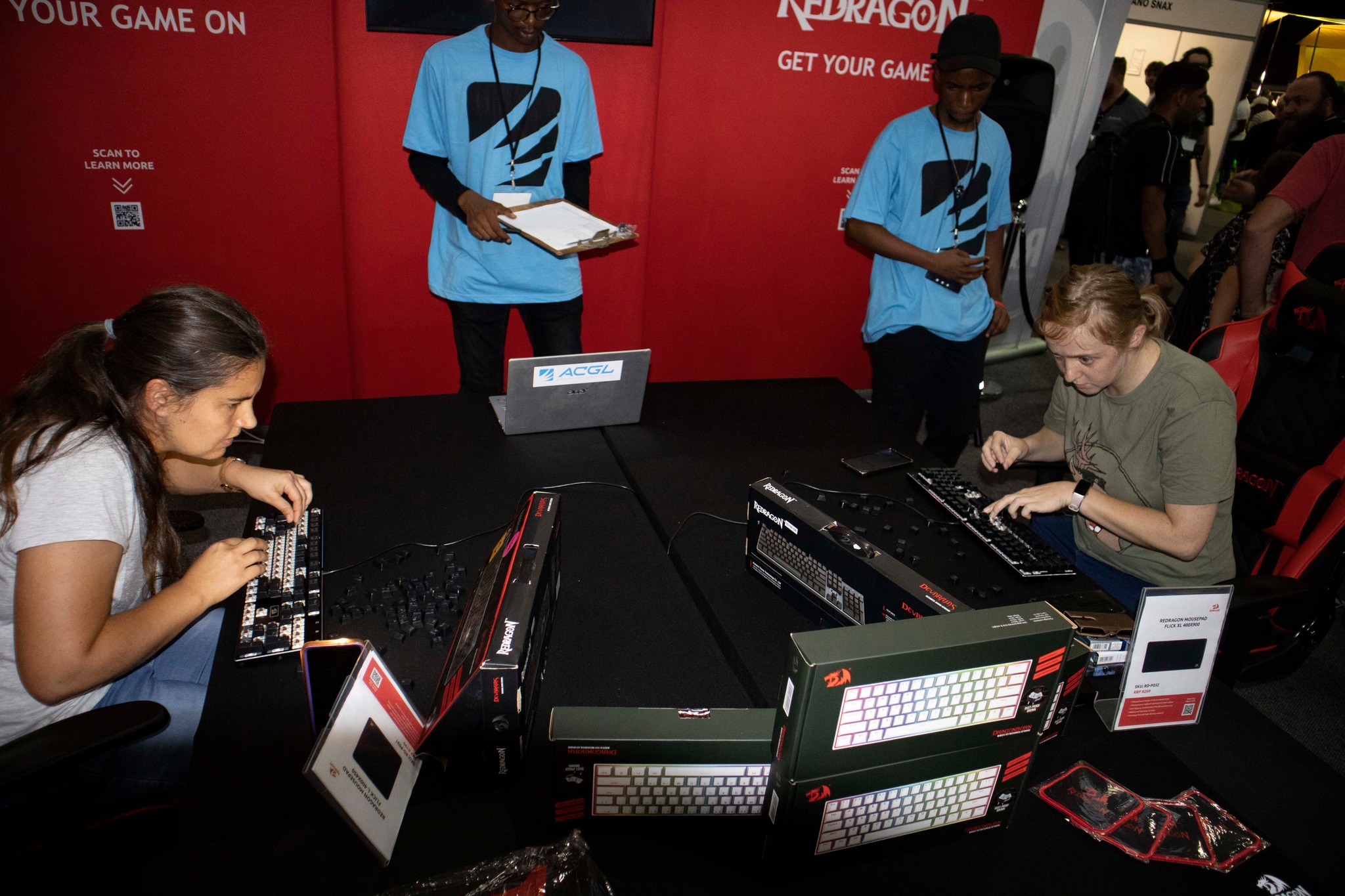 AND…
We ended 2022 with some major milestones in place on our site:
Over 71,000 registered users

Over 3,100 tournaments operated

Over 75,000 matches completed

Almost 30,000 teams created
2022 proved to be one of the busiest in ACGL history, and we expect 2023 to follow suit. If you haven't done so yet, sign up, grab the app and get ready for the ride.
See you all soon…