#C3ZA LAN Details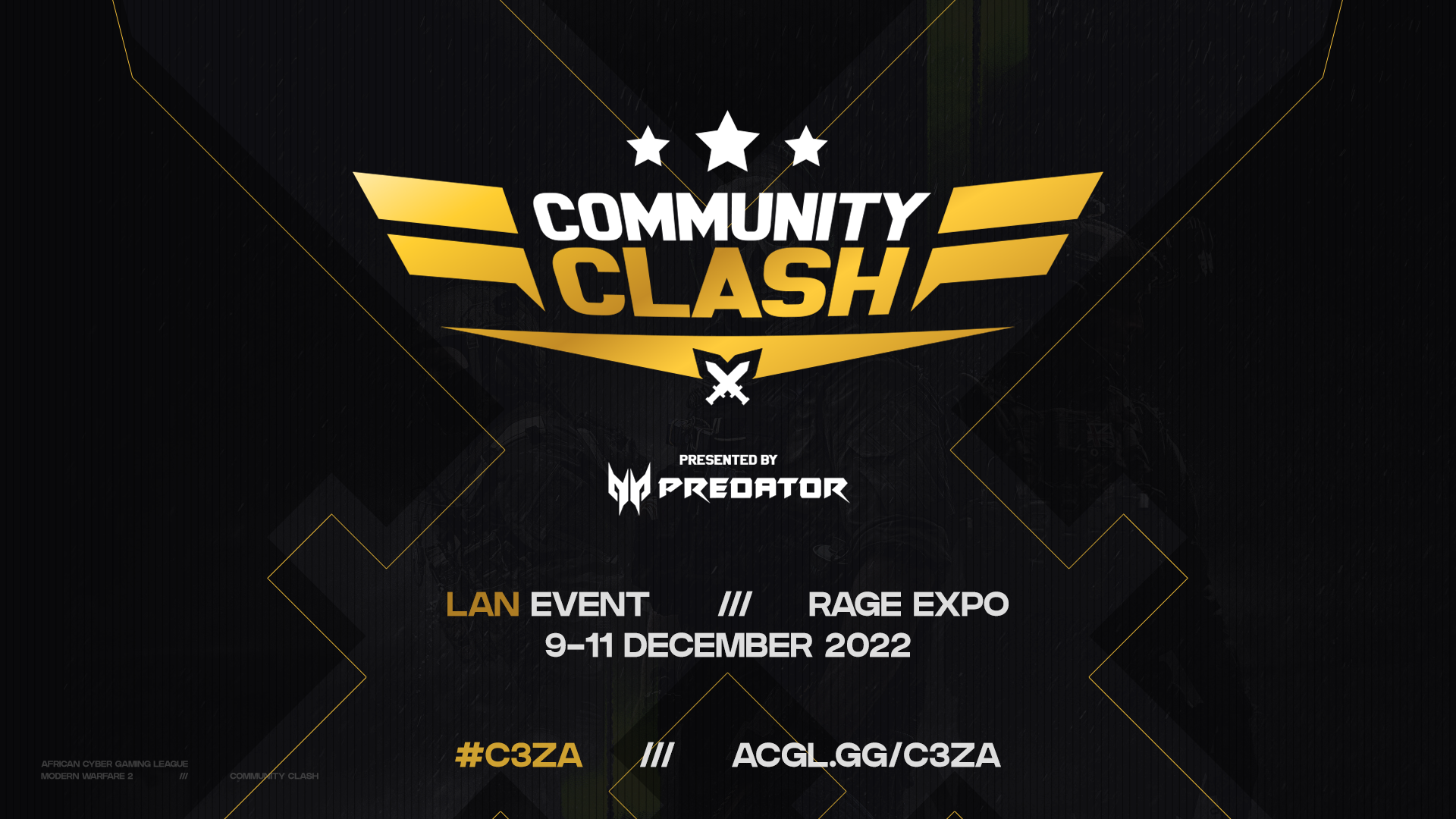 #C3ZA is back and it's heading to this year's rAge expo!
Thanks to Acer Predator, the rAge crew, and a supportive community, South Africa's Call of Duty players will be able to compete at the LAN tournament hosted at Gallagher Convention Centre on 9 to 11 December 2022.
On the line is a guaranteed cash prize pool of R40,000. Teams will be required to purchase a #C3ZA MWII rAge LAN Ticket for R2,400. The ticket will give the team's four-players access to the tournament, as well as to the rAge expo all weekend. Purchase a ticket and an admin will make contact to add your team to the tournament.
Any players aged between 16 and 18 years of age will be required to submit a parental consent form to compete. Please contact anthony@acgl.gg to supply the form.
The LAN will be bring-your-own with selected matches played on stage. However, it should be noted that while any platform will be allowed, the competition is only open to players competing with controllers. Additional details will be sent to competing teams closer to the event date.
SCHEDULE
9 December 2022: Player check-in, set up and matches
10 December 2022: Matches continue
11 December 2022: Championship Sunday
WHAT TO BRING
The admin team will remind you via email closer to the event, but the following items should be brought along to ensure you can compete in the LAN:
Preferred gaming platform (console or PC)
Screen (no larger than 32")
Game (digital or disc). Remember to update
Preferred controller (Scuf and other internationally accepted controllers are allowed)
Headset
Please note: all devices to be powered by a dedicated red power plug with flattened earth pin. No other plugs will be allowed. No mulitplugs will be allowed either. FAQs about the main NAG LAN can be found here.
More information around #C3ZA can be found on the landing page. To follow the tournament series on social media, please use the hashtag #C3ZA.
To keep up to date with more around #C3ZA and other rAge activitie, follow us on Twitter and Facebook and joining their Discord server.