Predator Ultimate Gamer at rAge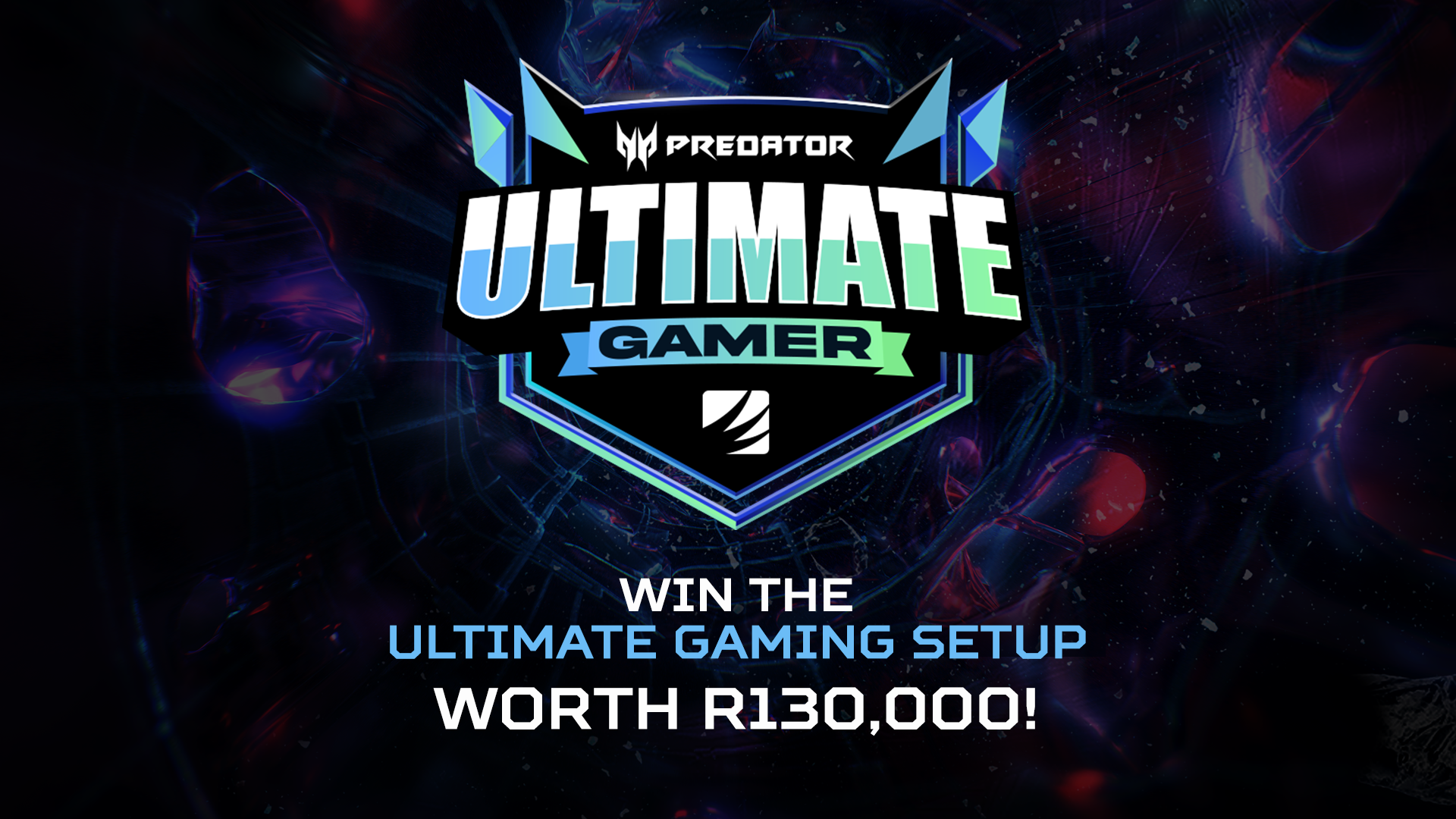 The Predator Ultimate Gamer challenge is heading to rAge Expo 2022 and features Predator's ultimate gaming setup - a grand prize that's worth a whopping R130,000! Thanks to the good folk at Acer Predator you get more than just one way to win!
How to win at rAge Expo 2022:
To stand in line to win this epic prize, you will have to be at rAge on the 10th of December, where you can head to the Predator stand for the open qualifiers. Compete in a variety of short-form gaming competitions - aka The Predator Ultimate Gamer Challenge to see if you can qualify for the finals on the 11th of December. By the time the curtain falls on rAge this year, the Predator Ultimate Gamer will be decided thanks to their ability and skills to perform across a variety of titles all played on Predator's laptops.
How to Qualify Online:
Before you even get to rAge for the Predator Ultimate Gamer, you can compete and win a lucky entry into the finals. The more you participate, the higher your chances of winning.
Participate in one of our Predator Ultimate Gamer Mini-Cups and automatically gain an entry into the draw. See the landing page for the tournament listings.
Post a photo of your current gaming setup using #PredatorUltimateGamer on your favorite social platform to gain entry.
Predator Logo Hunt: Find all 5 Predator logos on the ACGL platform and gain a bonus entry into the draw. For clues check out our landing page.
The winning participant will get a free weekend pass and guaranteed entry into the Predator Ultimate Gamer final. Please note that this prize does not include travel or accommodation.
rAge Expo 2022 is being hosted at the Gallagher Convention Centre in Midrand from 9 to 11 December.
For more on the Predator Ultimate Gamer, head to the landing page. Keep your eyes on our social media accounts, as well as the Predator Gaming South Africa Twitter account for updates. The hashtag for the event is #PredatorUltimateGamer - remember it and it may just let you win in some upcoming giveaways.