FIFA 23 Tournament powered by Gizzu at rAge Expo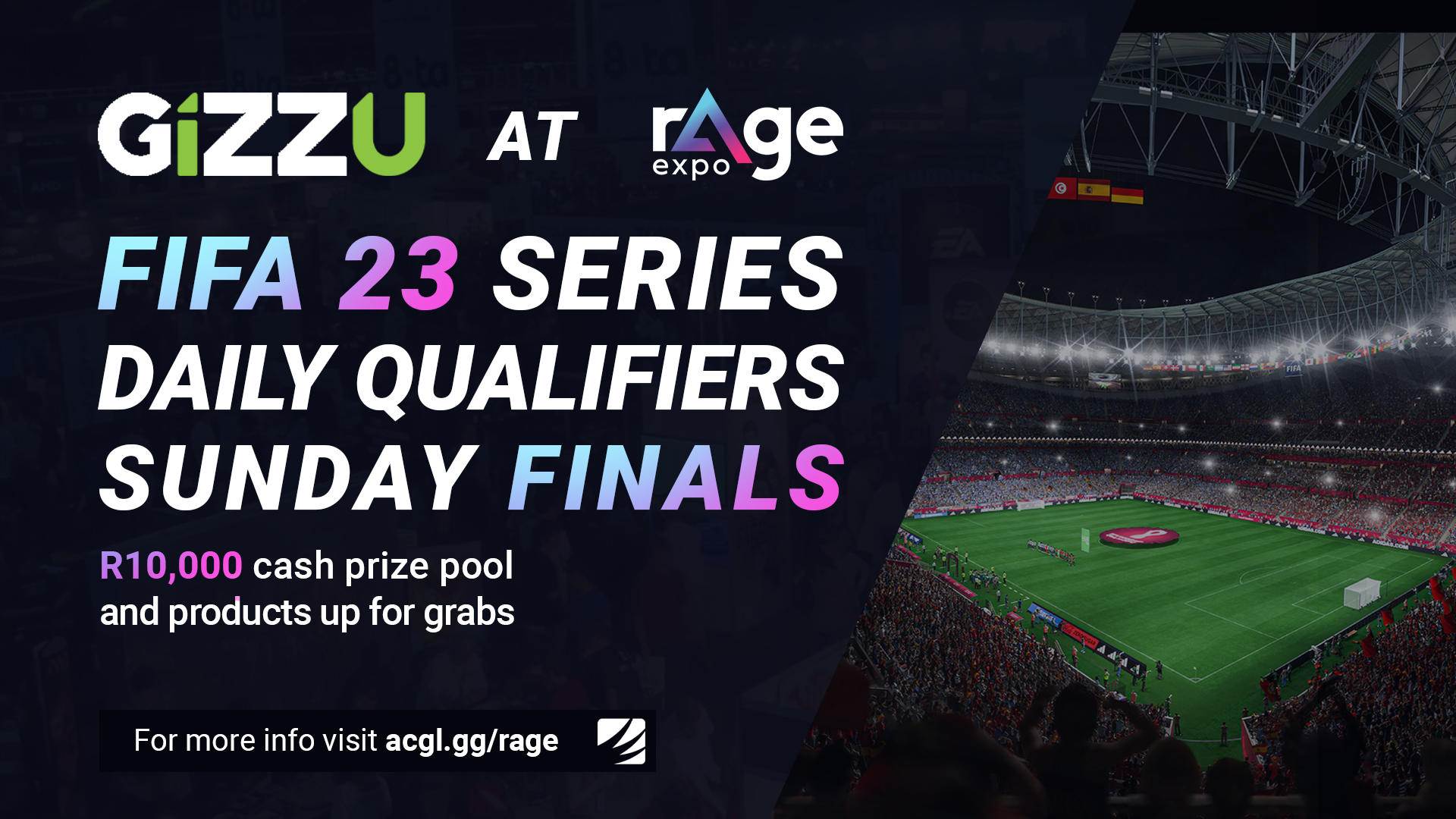 We already revealed that Gizzu would be part of the Engage at rAge elements alongside Redragon, POCO, PCBuilder and Xiaomi.
The FIFA 23 tournament at this year's rAge Expo will feature R10,000 cash and Gizzu products. Over the weekend, eight qualifiers will be hosted with the top player per qualifier returning on Sunday to compete for their share of the prizes.
For those not too keen on serious competitive FIFA, we will open to freeplay during the available times and may reward you for just doing your best.
FIFA 23 TOURNAMENT SCHEDULE
Each qualifier is limited to a maximum of 32-players. Registration will be on-site only and first-come-first-served with registrations opening generally 45 minutes before the kick-off time listed. Each qualifier will be a single elimination bracket with five-minute halves and a golden goal decider if required.​​​​​​​
Qualifier 1: Friday | 10h30 to 12h30
Qualifier 2: Friday | 13h00 to 15h00
Qualifier 3: Friday | 15h30 to 17h30
Qualifier 4: Saturday | 09h30 to 11h30
Qualifier 5: Saturday | 11h30 to 13h30
Qualifier 6: Saturday | 13h30 to 15h30
Qualifier 7: Saturday | 15h30 to 17h30
Qualifier 8: Sunday | 10h00 to 12h00
Playoffs: Sunday | 12h30 to 15h30
PRIZE POOL
The R10,000 cash prize pool and products will be rewarded as follows:
1st Place: R3,500 cash + GIZZU 518Wh Portable Power Station valued at R8,999
2nd Place: R2,000 cash
3rd Place: R1,500 cash
4th Place: R1,000 cash
5th to 8th Place: R500 cash each
For more on the event and the other Engage at rAge activities available, head to the dedicated landing page. Additional links for ACGL can be found here.