Operation Alliance Season is Live!

Operation Uprising kicked off our 2022 seasons and ended with the Android faction losing to the more powerful forces of the Humans, Cyborgs and Bots. We're now ready to take the seasons into Operation Alliance and you can again be part of the journey.
Firstly... JOIN a faction. Earn points for your faction. And determine the outcome of the season.
By doing things you would normally do on the site - competing and engaging - you will earn points for your faction. You will also earn new digital rewards to customise your profile on the site.
The grind is now underway and runs until 31 August. Key additions and updates for the new season includes:
A new Battle Pass with new avatars, calling cards and Embers. Free to all.
New competitive missions.
Season Factions.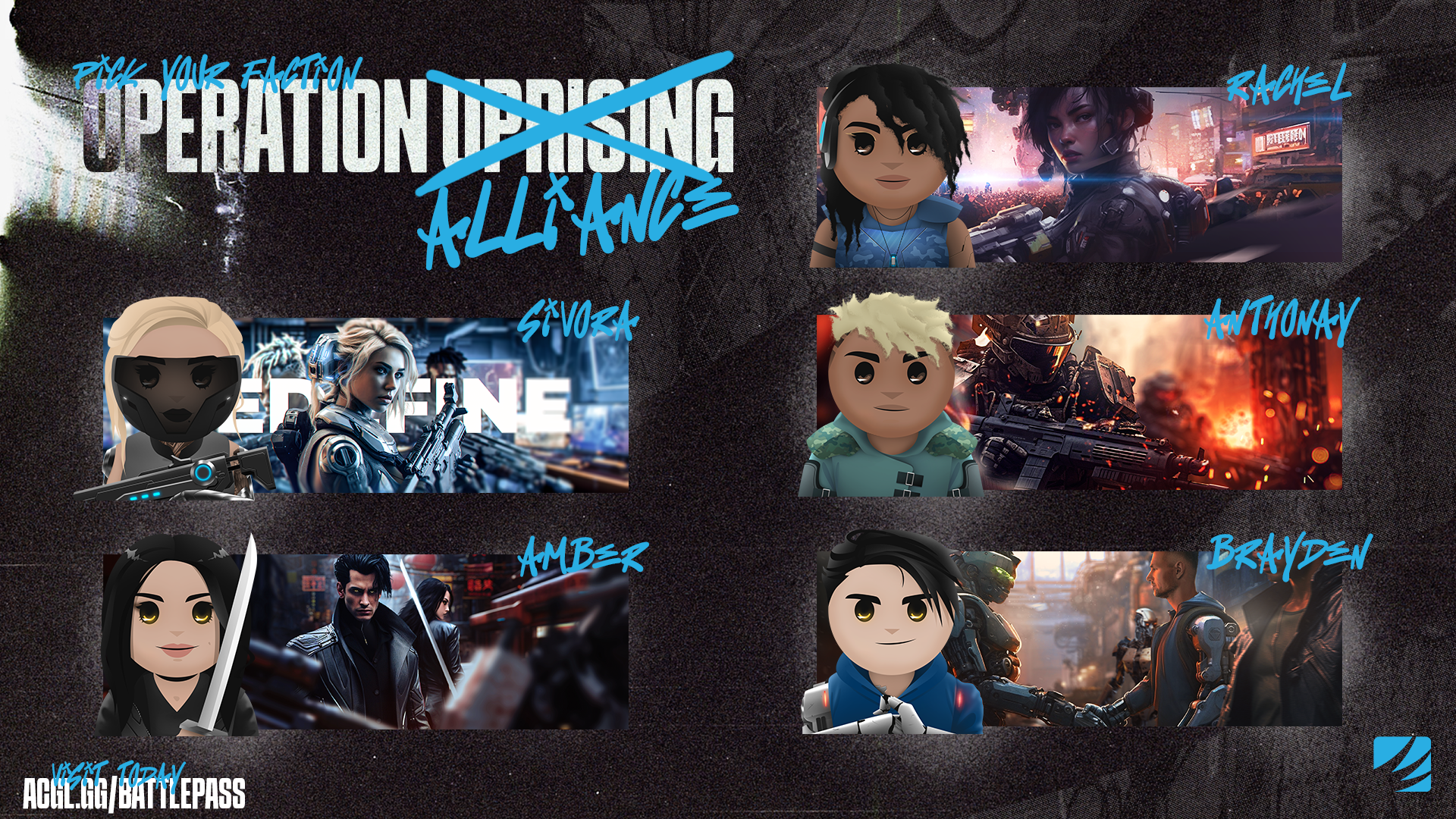 JUST SOME DETAILS
If you aren't a member of one of the surviving factions, join a faction. Members of the now wiped out Android faction will need to be re-placed, while members of Human, Cyborg and Bots are already set to go!
Get competing. Every match you play gets you closer to the next Battle Pass unlock. Every point earned ensure your faction stands the tallest at the end of the season, and the faction standing at the top will see additional rewards for some of its faction members.
Keep your eye on our socials and download our app to get notifications as the announcements occur. See you on the battlefield.