Mythic Madness is alive!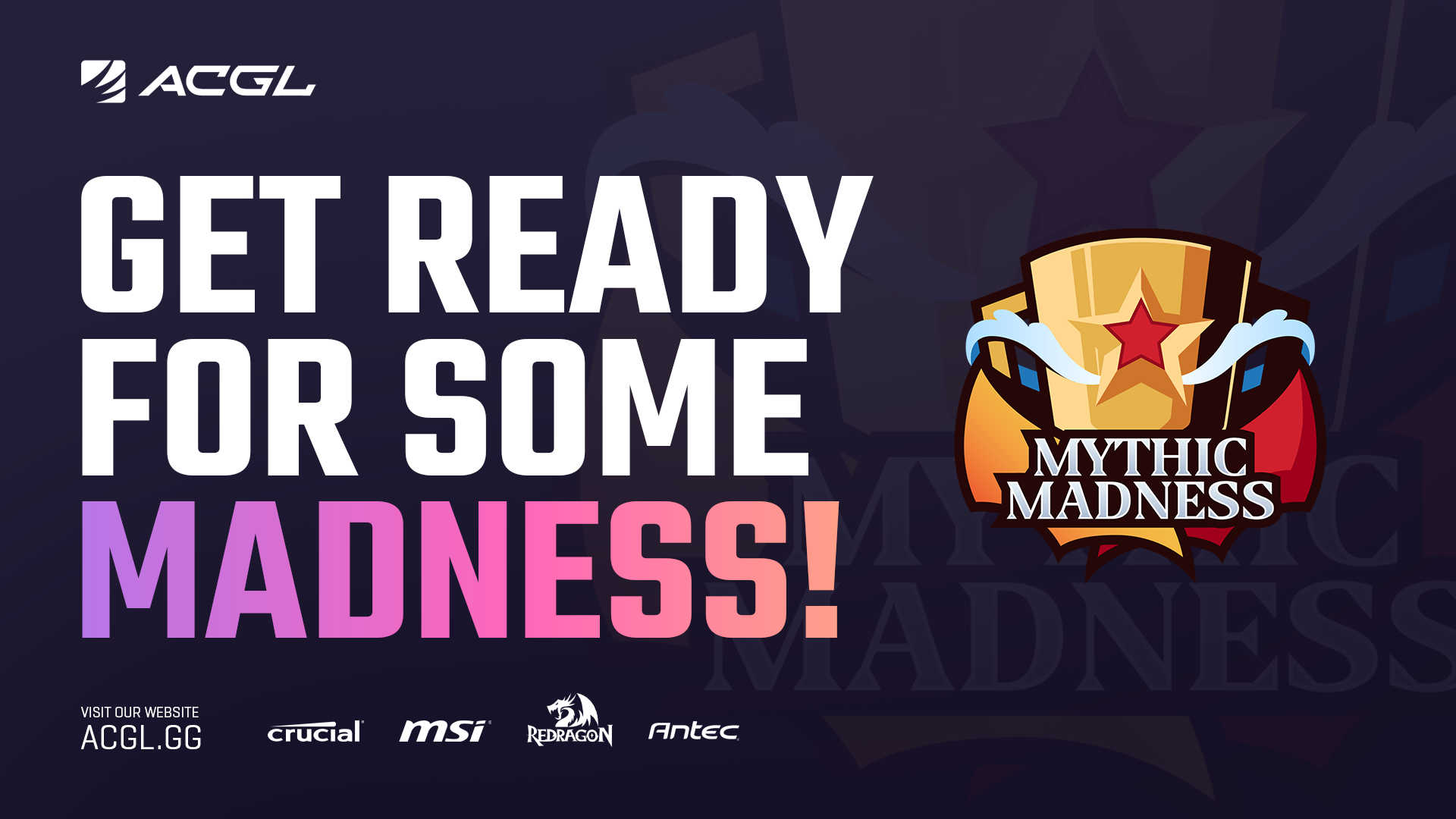 If you thought that our partners over at Antec, Crucial, MSI and Redragon were done for the year, you were wrong. To end a year that saw the Mythic Royale battered by loadshedding, we decided to bring you a festive season of Mythic Madness featuring R50,000 in cash and over R25,000 in products!
Starting today, participants can get allocated to one of four houses. The more you compete and engage, the more points your house earns. At the end of the Mythic Madness, the most supported house will see three members rewarded with their share of R10,000 cash.
To earn points for your house, you can compete in matches on the site, reach social media goals, find your house's mythic creature hidden on the site, equip your house's avatar (coming soon) and more. Each house will have two captains who will be hyping and streaming their house from now until the end of December. We will take a short breather and early in the new year, the various winners will be announced.
Competitors can also compete in 20 cups, each featuring a guaranteed cash prize pool of R2,000.
HOW TO EARN POINTS
The following challenges will reward your house points. Shout into the social void. Work together. Get supportive!
10 points awarded to your house for each match won.
Social media goals for #HouseMSI, #HouseCrucial, #HouseAntec and #HouseRedragon. Remember to use your house's hashtag and #MythicMadness to gain points:

25,000 Social Reach: 500 Bonus Points
50,000 Social Reach: 1,000 Bonus Points
100,000 Social Reach: 1,200 Bonus Points
200,000 Social Reach: 1,500 Bonus Points
300,000 Social Reach: 2,000 Bonus Points
400,000 Social Reach: 3,000 Bonus Points

Hunt your Brand: 50 points when you find your house's Mythic Creature hidden on the site.

20 points awarded when you equip your house's avatar.
MAIN PRIZE
The goal is house domination. The house at the end of it all will see their team members entered in a fight to the death. With actual weapons. Or not.
The reality is that all winning house members will be entered into a random draw for a cash prize pool of R10,000. Three winners will be drawn and rewarded as follows:
Winner 1: R5,000
Winner 2: R3,000
Winner 3: R2,000
MEET THE TEAM CAPTAINS
Eight team captains will be streaming and shouting on socials about the house they represent. Tune in to support them over the coming weeks. We will be announcing who is representing which house next week.
THERE'S MORE
Don't forget that for every match completed via the ACGL site, you will be rewarded with Embers. These Embers can be used to enter Mythic loot random giveaways where around R25,000 in product will be up for grabs. The more you enter, the higher your chances of winning.
To follow or talk about the series (as well as ensure community goals are met), please use the campaign hashtag: #MythicMadness. Remember to use you house's hastag too: #HouseMSI, #HouseCrucial, #HouseAntec and #HouseRedragon.
For more information about the #MythicRoyale tournament powered by Antec, Crucial, MSI and Redragon including dates and rules, or the registration page, please visit acgl.gg/mythicmadness. Registration is open right now.