Predator Ultimate Gamer at rAge Expo - So many ways to Win!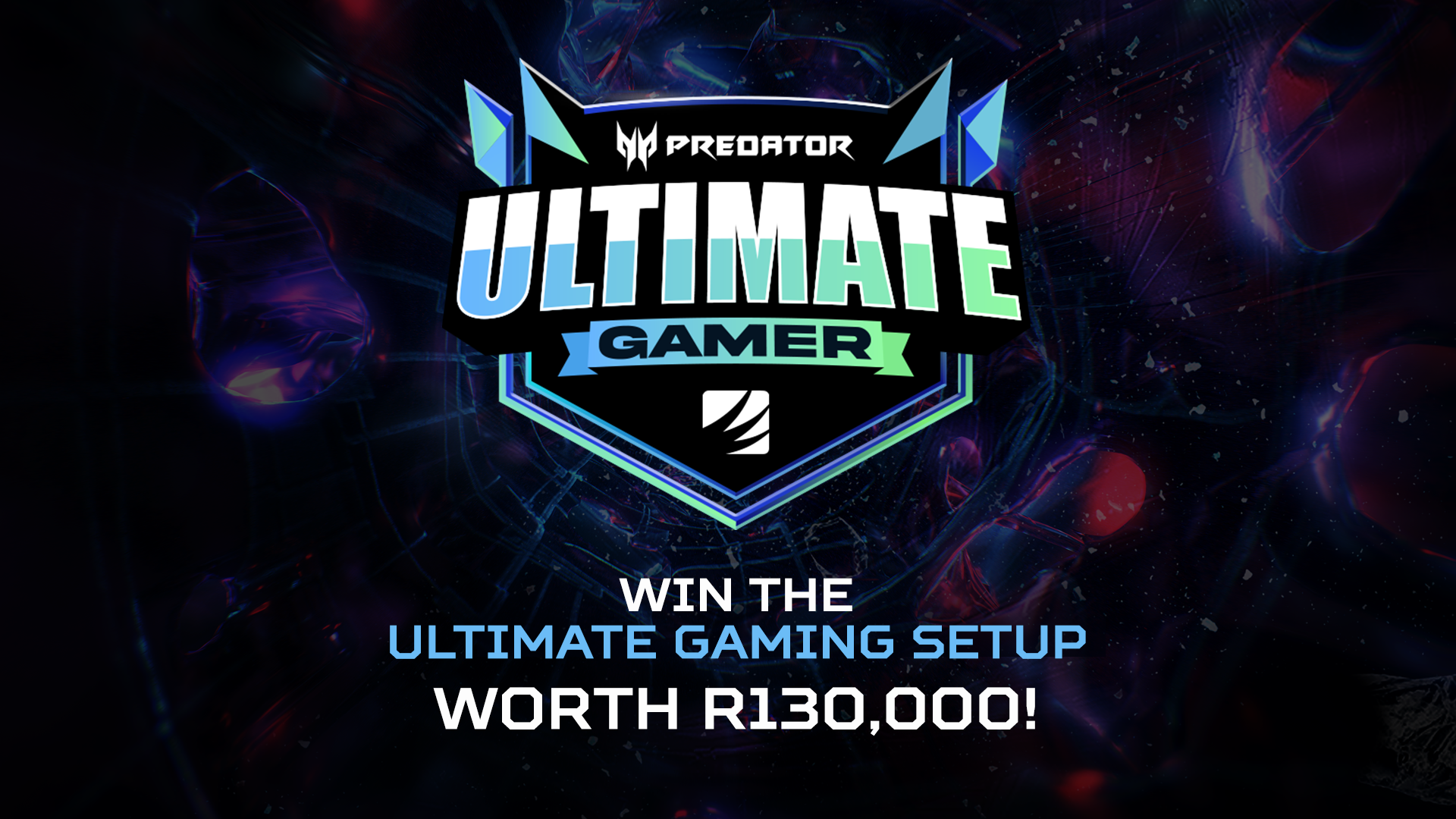 The week of rAge Expo 2022 is here and we hope that you're ready for your chance to win the Predator Ultimate Gamer Setup worth a massive R130,000! The ACER Predator stand at rAge Expo will be the number one stop for qualification, and be the base of operations for some stellar prizes and giveaways. You can find out all the information that we're allowed to reveal below, so you can be sure to get a competitive advantage this weekend.
Predator Ultimate Gamer Qualifier
On Saturday, the 10th of December, we will be starting with the Predator Ultimate Gamer qualifiers. Participants will have to get through four separate gaming challenges in order to have a chance to get onto the leaderboard. The top six players on the leaderboard by the end of the day on Saturday, will earn a direct entry into Grand Finals which will be played on Sunday.
Wondering what games will be played? Well, we're not going to tell you because the Ultimate Gamer should be exactly that - a gamer that can be prepared for everything!
Hint: The video on the event landing page, may hint at the games you can expect ...
The Predator Ultimate Gamer competition is only to open participants above the age of 18.
Golden Ticket
You can also earn a golden ticket directly into the Grand Finals by purchasing a Predator product at the ACER Predator stand or at the Incredible Connection stand at rAge Expo 2022. Show us your receipt, get a scratch card, and redeem your reward. There are a few spot prizes up for grabs, but there is also a grand final golden ticket in amongst the loot!
Predator Hunt!
Hunt down the Predator QR codes hidden around rAge Expo. Grab your hints at ACGL.gg/Predator/Hunt and you could win yourself an ACER Predator Hamper!
Photo Bomb
Grab a photo of yourself at the Predator stage, include #PredatorUltimateGamer, and tag Predator Gaming ZA and you could win an ACER Predator Hamper.
Congratulations
Big congratulations go out to XDragonZ, who won our lucky draw for the Predator Ultimate Gamer online entry directly into the finals. We can't wait to see you at rAge Expo 2022.
rAge Expo 2022 is being hosted at the Gallagher Convention Centre in Midrand from 9 to 11 December. Get your tickets to rAge Expo now!