Tribe!'s African Pro Series featuring Free Fire announced! $1,500 in cash to be won!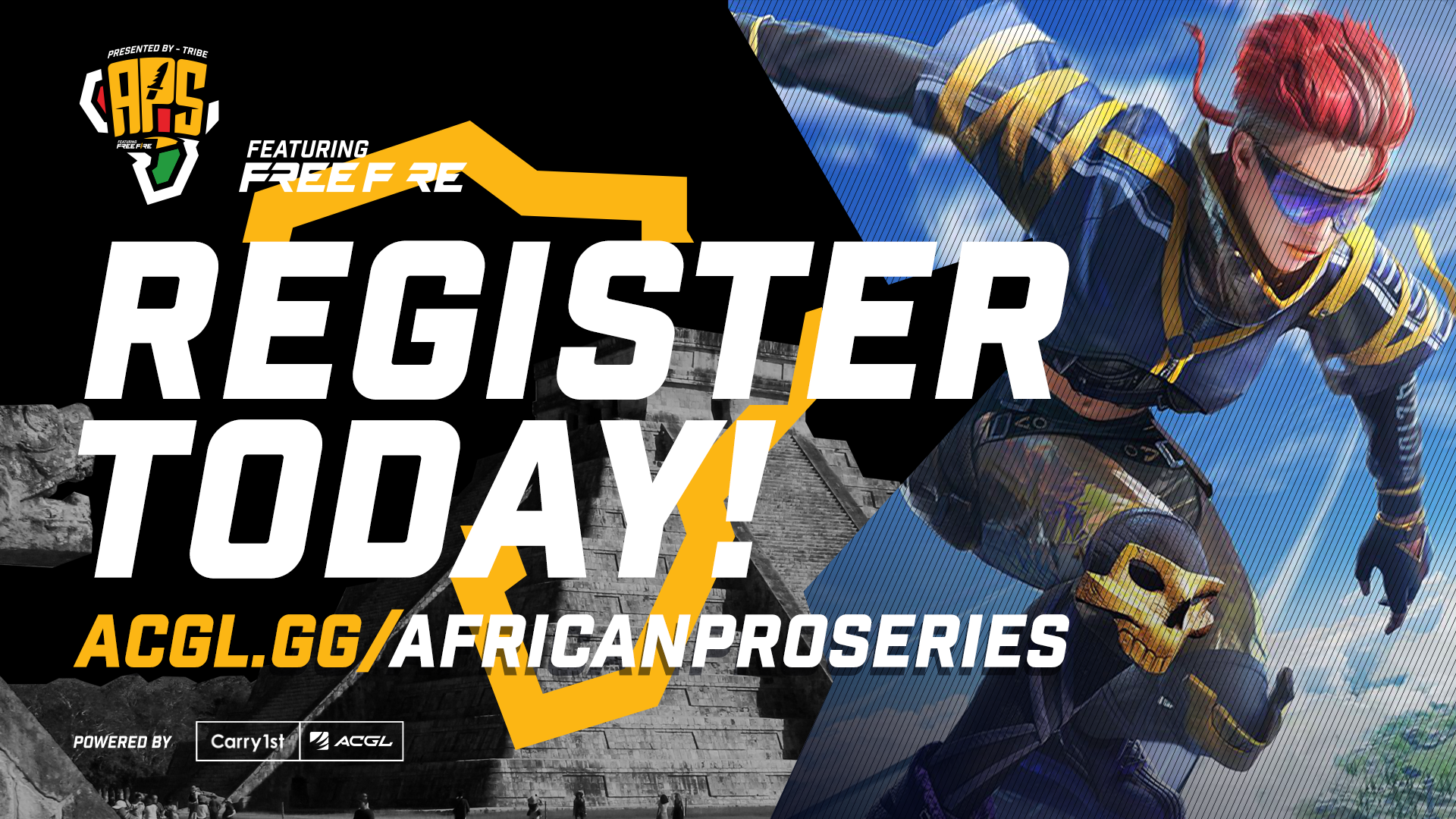 BOOYAH! Calling all Free Fire players from North to South and East to West Africa, the time for you to showcase your skill has come.
We are happy to announce Tribe!'s African Pro Series (APS) featuring Free Fire and powered by ACGL and Carry1st. With $1,500 (US) in cash up for grabs, this is a competition that you don't want to miss. So grab your teammates, charge up your phones, prepare your campfires, and get ready for an African-wide slugfest!
The series will see four regions competing in their own qualifiers, with the top teams per region heading into a mega grand final on 29 July. Regular live streams can be expected over the two weeks of action.
Registrations are now open for the qualifiers. Please note that you must register for your regional qualifier as based on the Region Breakdown below.
SCHEDULE
July 8th: Qualifier 1 | All regions
July 15th: Qualifier 2 | All regions
July 22nd: Playoffs | Southern and Eastern Africa
July 23rd: Playoffs | Western and Northern Africa
July 29th: Grand Final
All match days will feature a live broadcast with times and additional details to follow. Please note that dates may be subject to change.
PRIZE POOL
A total of $1,500 is up for grabs in the Grand Final with the top three teams walking away with the following:
1st Place: $750
2nd Place: $500
3rd Place: $250
FORMAT AND STRUCTURE
4 regions
2 qualifiers per region
2 lobbies per qualifier
3 teams per lobby (6 teams per qualifier) progress to playoffs
12 teams progress to region playoff
3 teams per region qualify for grand final
12 teams in total compete for glory and cash in the grand finals!
REGION BREAKDOWN
Northern: Tunisia, Libya, Morocco, Egypt, Algeria.

Eastern: Burundi,Congo, Comoros, Central african republic, Djibouti, Ethiopia, Eritrea, Kenya, Rwanda,Seychelles, Somalia, South Sudan, Sudan, Tanzania, Uganda.

Southern: Angola, Botswana, Lesotho, Madagascar, Malawi, Mozambique, Namibia, Reunion, South Africa, Swaziland, Zambia, Zimbabwe.

Western: Benin, Burkina Faso, Chad,Cameroon, Cabo Verde, Cote d'Ivoire, Equi Guinea, Gabon, The Gambia, Ghana, Guinea, Guinea-Bissau, Liberia, Mauritania, Mali, Niger, Nigeria, Senegal, Sierra Leone, Togo, Western Sahara.
Get your squad ready to battle with Tribe!, Carry1st and ACGL. For more information, additional competitions and updates, keep your eye on the landing page and our social media accounts. When discussing the series on social media, please use #AfricanPS.