The Braintree Gaming F1 22 Series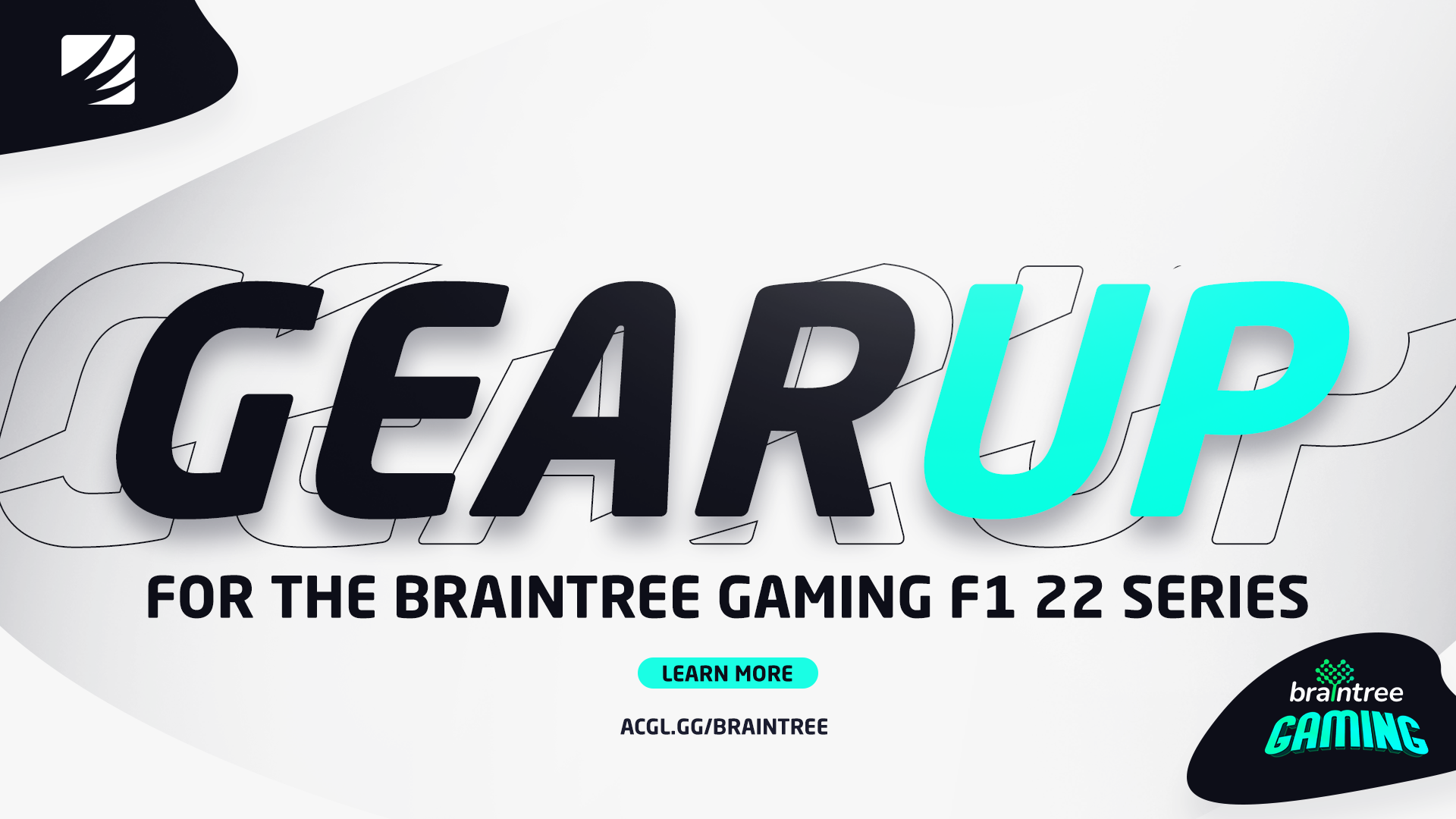 Do you think you are the fastest racer when it comes to F1 22? Then prove it in the Braintree Gaming F1 22 Series which gets underway on 17 March and runs... almost until the fuel runs out in the real world Formula 1 season.
On the line over the upcoming months is over R40,000 in cash, shared between fastest lap winners, random draws and the top racers when the final flag is waved. In total, 20 tracks will be raced over four sectors, with the top two racers after each sector heading to a grand final.
Submissions will be accepted across all platforms that feature the game. F1 22 is now available via EA Play and Xbox Game Pass, so there is no reason not to submit your times for the series. If you are looking for Xbox Game Pass Ultimate access, Braintree Gaming has you covered. Buying any product on Braintree Gaming will also see you in line to win a R1,000 voucher.
HOW IT WORKS
The series will run as follows:
A sector features five tracks you can submit your fastest times for.
If you take the top spot for a track, you will earn R1,000 cash.
Points will be awarded per leaderboard placement, and completing at least two tracks for a sector will see you placed on the sector leaderboard.
Points will be divided by the number of tracks raced in a sector, so consistency is key.
Points will be allocated per standing in the track leaderboard as follows: 25, 18, 15, 12, 10, 8, 6, 4, 2, 1
The top two racers per sector will race the other top finishes of the other sectors to determine the final standings where R10,000 cash will be up for grabs.
Every racer that submits a time will be entered into a R500 cash random draw per track.
The submissions will be fastest lap per track, which means you can racer whenever you are able to, submit times and win, while ensuring you can find a road to the finals.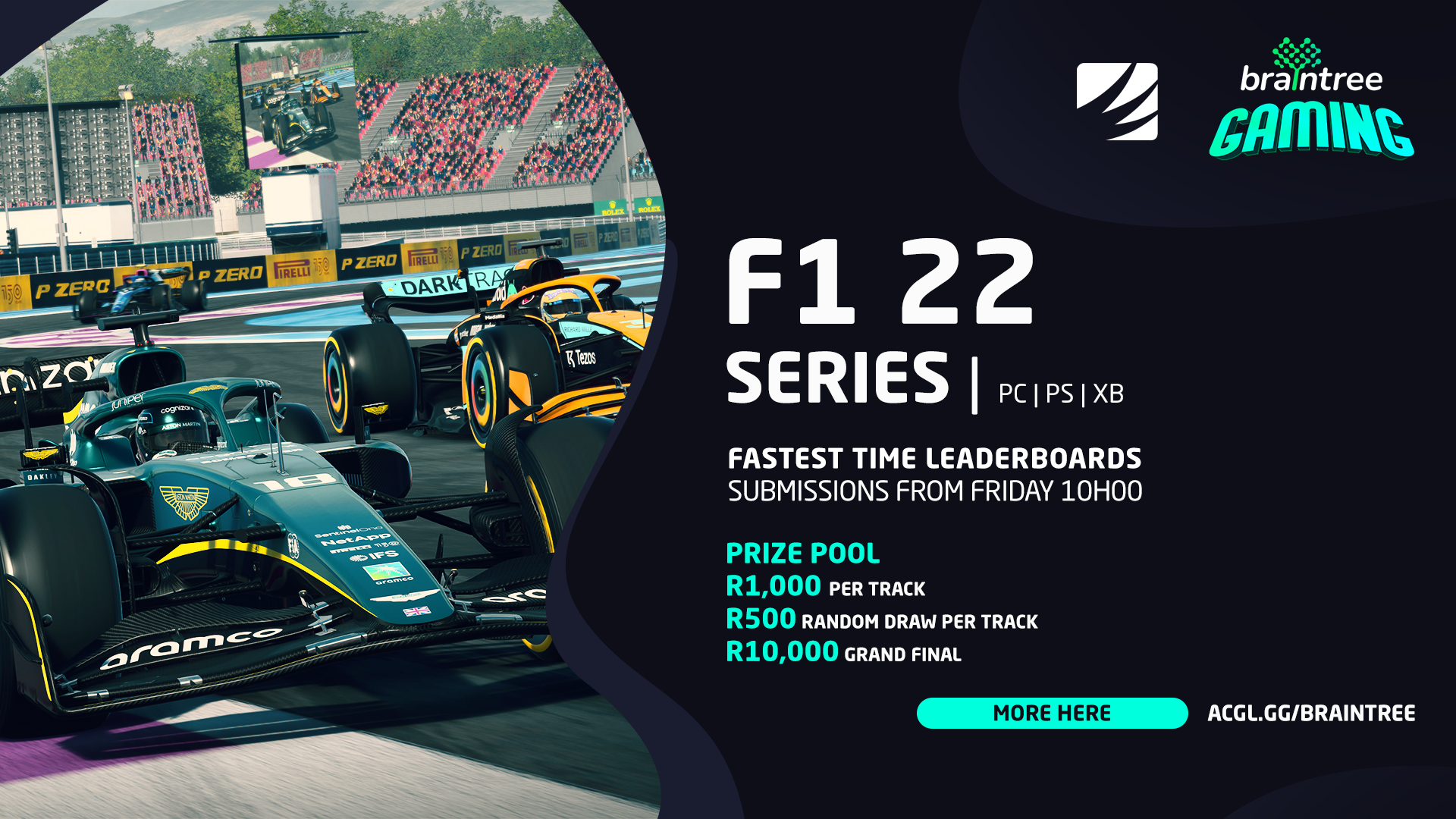 SCHEDULE
The schedule (which is subject to change) for the first two sectors is as follows:
Sector 1

17 - 31 March: Saudi Arabia
31 March - 14 April: Australia
14 - 28 April: Azerbaijan
28 April - 12 May: United States
12 - 26 May: Italy

Sector 2

26 May - 2 June: Monaco
2 - 16 June: Spain
16 - 30 June: Canada
30 June - 7 July: Austria
7 - 21 July: Great Britain
Dates of the remaining sectors will be announced closer to the time.
HOW TO PLAY
Start F1 2022
Select 'Solo'
Select 'Time Trial'
Select 'F1 2022'
Select your preferred team
Select 'Dry'
Select the track listed for the week
Configure car and assists to your choice
Race
End Session when you have done your laps
On completion of a Session, please take a screenshot of your completed session which will indicate:
Your name
Car used
Lap times
…and other details
Should you miss the opportunity to capture your lap times directly after completing your session, do the following:
Highlight the week's track
Press 'Y' to open the Leaderboard
Press 'Y' to 'find me'
Take a screenshot with the information as above.
Log into the ACGL site (if you are not already) and submit your stage time on the relevant F1 2022 tournament page. You will be required to fill in your time and upload a screenshot. Failure to complete the requirement will result in your time not being captured.
It is recommended that you record your run using the built in platform's DVR system in case the time is disputed
Console DVR available via the share options
Windows 10 DVR available by pressing Windows Key + G
So get your engine started and prepare to race for cash and glory with ACGL and Braintree Gaming. For more information, additional competitions and updates, keep your eye on the landing page and our social media accounts. When discussing the series on social media, pelase use #braintreeF1.