Acer and ACGL partner for the Acer Nitro ASL School Esports League

Video games can be about more than just entertainment. Competitive gaming blends the advantages of speed, tactics, forethought and teamwork into a unique package that can help learners develop confidence and skills. Similar to traditional athletes, top esports competitors exhibit unwavering focus and dedication, continuously honing their skills through persistence and training.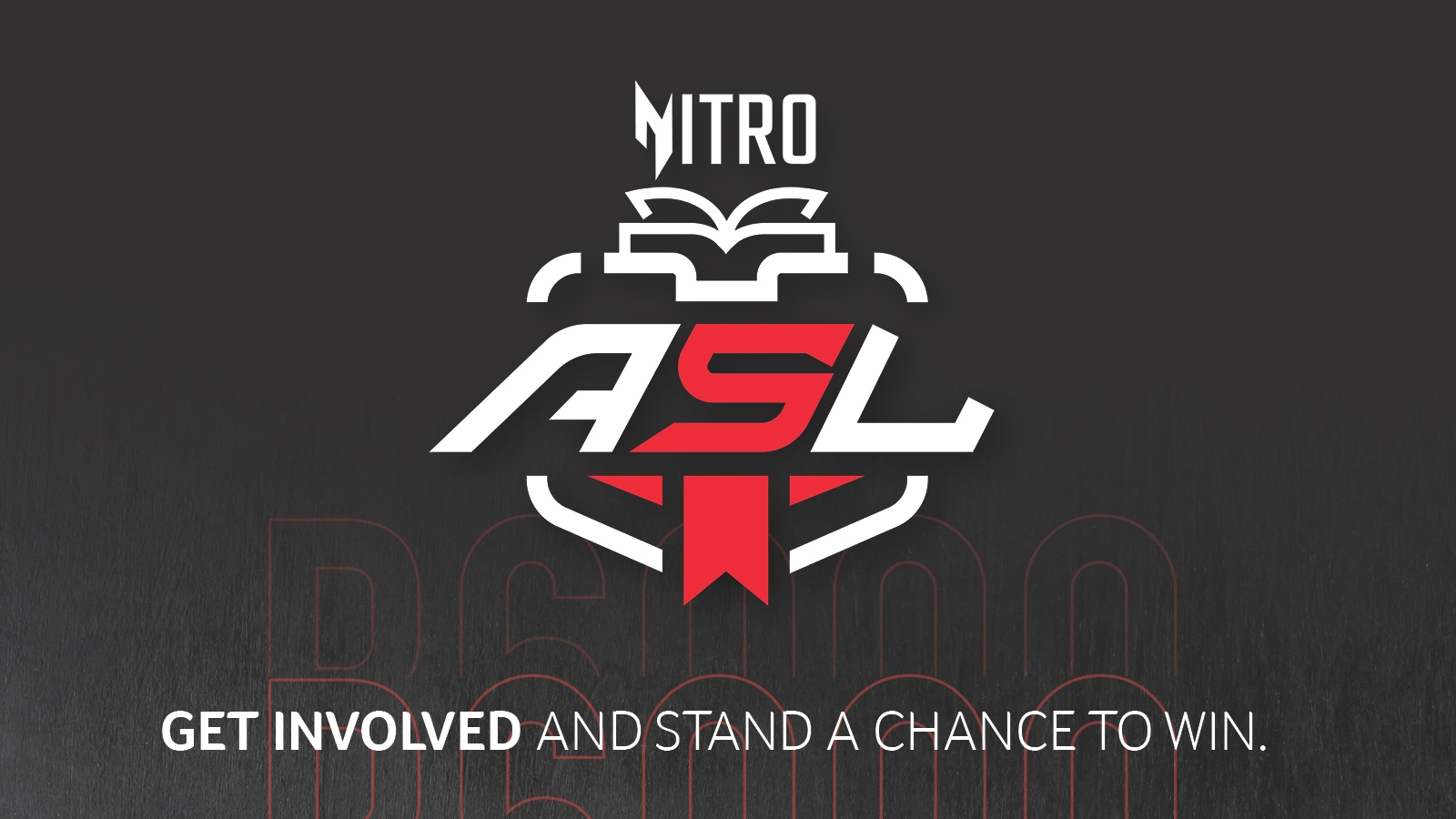 The world of esports represents that journey, and a new league called Acer Nitro ASL brings those opportunities to schools around South Africa.
Acer and the African Cyber Gaming League (ACGL) have partnered to establish Acer Nitro ASL (ACGL Schools League). This new league will bring esports events and tournaments to schools and learners in South Africa. Aspiring esports athletes and their schools can join the league to bring the exciting values of cooperation and competition to life.
Supported by Acer for Education, Acer Nitro ASL targets high school students. Over 60 schools have already signed up for Acer Nitro ASL events, representing more than 600 learners. The participating schools, listed at https://schools.acgl.gg/schools, each have an ACGL page where they can track and showcase the progress of their players. Additionally, schools can also run their own tournaments for free on the platform.
During the league's seasons, they will compete in their choice of several popular competitive games for prize pools. Acer Nitro is the headline sponsor, boosting the five prize pool titles with R6,000 per term per game. The five prize pool titles are:
"Learning is about more than studies and tests. As more and more research on eSports in education emerges and we map that to the future workspace, we are convinced now more than ever that game-based learning hits the trifactor of Education Taxonomies building Hard-Skills, Social and Soft-Skills and Cognitive-Skills.
There are very few programs that can prepare learners for a world of AI integration in the way eSports does, and we should use every opportunity to help bring those skills and values to students. Acer Nitro ASL is an excellent example, using the appeal and action of gaming in a healthy way to show what you can achieve if you put your mind and time towards the right goals.
We're especially excited that Acer Nitro ASL is open to schools across South Africa and will from inception be the one of the biggest, if not THE biggest, schools eSports league in South Africa with over 64 teams already signed up and the largest number of gaming titles supported so we can includes as many players as possible. It would be a missed opportunity to not invite schools who have not yet signed up to join us on the journey, the Acer Nitro ASL is here!," says Glenn Du Toit, Country Manager at Acer.
Acer Nitro ASL will also host games without prize pools, played for the joy of competition and exposure:
The ACGL has been operating since 2016, running over 3,500 tournaments for more than 100,000 participants around the continent. The launch of Acer Nitro ASL, supported by Acer and Acer for Education, will continue to build on those achievements.
"High School esports has always been a massive part of ACGL's history, where we've always attempted to provide opportunities to schools within our capacity. The support from Acer Nitro allows us the opportunity to offer schools more opportunities, structure and the capacity for ACGL to do more in the space. Acer Nitro's response to the call to support this blooming sector within our gaming community is held in such high regard by us and the team. We couldn't be more proud to work alongside such a future focused company that really understands and sees the value of esports locally, "says Clint O'Shea, Director at ACGL.
To enrol your school, learn about tournaments, or for any additional information about Acer Nitro ASL, visit schools.acgl.gg/asl or contact schools@acgl.gg.